This is a cool app and website. It tells you the options of getting from one place to another. From Wayfayer:
Rome2rio Shows All Your Transportation Options Between Two Locations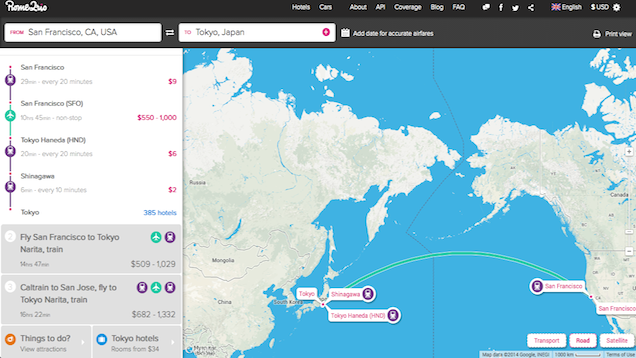 Web/iOS: If you aren't sure how to get between your home and your next travel spot, Rome2rio can help. It'll show you different transportation options, travel times, and price estimates.
Simply input your departure and destination info, and Rome2rio displays all of your travel options. It also lists attractions nearby your destination and suggests hotels, too. Rome2rio offers both a web site and an iOS app. Give it a try yourself via the link below.