This might be a new term for some of you: photobomb.
According to the Urban Dictionary photobomb is defined as:
photobomb
(verb)- to drop in a photo unexpectedly…to hop in a picture right before it is taken.
sarah: hey why is jimmy in the background of our prom picture?
ryan: idk, he must have photobombed it at the last second.
In case you are more visual and need to understand what I am talking about, how about two examples?
Do you see the hippo?
Photobombing was even around during the Civil War: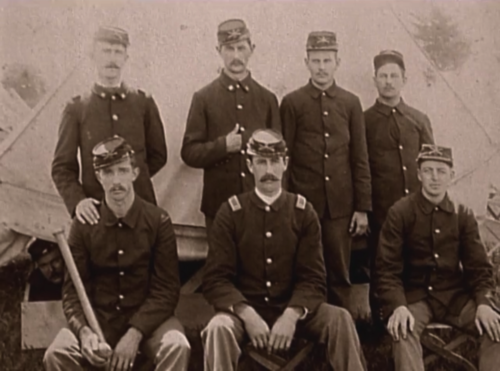 Look in the lower left corner.
The only problem with this picture is the number of questions it brings up! Like:
Did he do this on purpose?
Was he just waking up?
Was he an artist ahead of his time?
What was his name?
Did his friends find him funny?
How long did it take for his friends to realize this photobomb?
Did they drink whiskey afterwards?
Why does the guy standing in the middle have his hand like that?
Why does the guy sitting in the middle have such a gnarly mustache?
SO MANY QUESTIONS!
From Neatorama.
If you LIKED this post, please consider sharing it!
Translator

Archives