I know some grandkids that would love these ice cream cone lamps! Just add some (even LED) sprinkles to top 'em off! From TheAwesomer: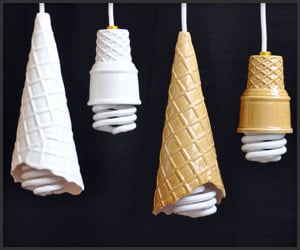 Mr. Whippy Lamps
Alex Garnett's ice cream cone pendant lamps are the perfect place for twisty CCFL bulbs. Despite how tasty they look, we don't encourage licking the bulbs or crunching down on the earthenware cones.
If you LIKED this post, please consider sharing it!
Translator

Archives