I like this style advice from eHow on how to best select eyeware for men! Good thoughts:
Eyewear is a trending style — prescription optional.(photo: iStock Photo)
There's a classic "Seinfeld" episode where Jerry and Elaine grow impatient while George Costanza tries to choose a pair of frames at an optometrist's office. George responds to his friends' restlessness by replying, "It's an important decision, I'm picking out a new face." 
In a way, George is right. Despite your best efforts for well-groomed hair, smooth skin, a brilliant smile and toned body, one of the first things people notice about you are your eyes, because that's where they focus when you speak. Your eyewear is no small matter when it comes to making an impression.
Prescription Eyewear: A Stylish Opportunity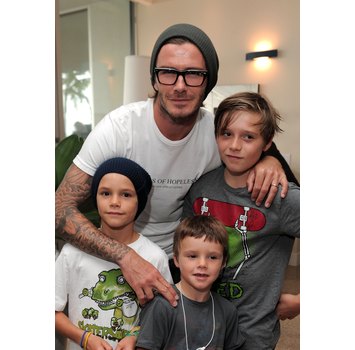 Today, it's not unusual for men to wear glasses that have no prescription at all, notes Dr. Guy Hodgson, an Austin, Texas-based optometrist and co-founder of FramesDirect.com.
Eyewear has emerged as a significant style component, thanks to the fashion forces that changed the industry. If you go back to the late 1980s, men didn't have a range of choices when it came to eyewear. But changes happened rather quickly when some of the high-end fashion houses like Ralph Lauren, Versace and Giorgio Armani got involved.
"These large, famous fashion houses took the industry in a whole new direction, making eye frames a fashion accessory," said Hodgson. "The traditional big manufacturers have long produced the frames, but they realized after the success of Lauren and Armani that designer names really meant something to people. That was because they were exceptionally designed, well made and produced on a consistent high-quality basis. Other fashion designers got involved, and so the eyewear industry really became an extension of the trends of those fashion houses — be it Gucci, Prada, Versace and more."
Certainly, high-end brand names lead the way, but regardless of the name, it's essential that a man consider some personal factors when sizing up a certain frame. Elements that should come into play include eye/hair color, jaw line, nose size, wardrobe, occupation, personality and something perhaps that is not as obvious: skin tone.
"One thing most guys don't think about is their complexions. For example, those with darker skin and hair would look better in a darker frame," said Anna Ramirez, a style consultant at Semel Vision Care in El Segundo, California.
In addition to your skin tone, the contours of your face also have an influence. "A simple way to look at it is, whatever the shape of your face, go with the opposite in frame styles," said optometrist Dr. Jeff Marshak also based in El Segundo. "If you have a very round face, don't put on a pair of round frames, it will accentuate it. A more rectangular frame will work better. For someone with a more rectangular face, go with a frame that is rounder. For someone with a heart-shaped face and a prominent jaw, you wouldn't suggest an aviator shape as it would pull their face down. There are many variables."
Face It: Fit Comes Before Fashion
"Prescription eyewear is both an art and science," said El Segundo, California-based optometrist Dr. Jeff Marshak, who has been fitting faces for more than 25 years. He explains how, time and time again, a man will come in, find a pair of frames he wants and say, "I like these; make them fit" but he doesn't understand that it's not that simple. Marshak has to explain that the actual prescription will often dictate the style options.
Further, besides the prescription, there are other physical dimensions to take into consideration — like the distance between your eyes, whether your ears sit relatively low or high on your head, and the size of the bridge atop your nose, which affects how a frame fits on your face.
To help ensure the most precise fit and expand choices, the optical industry has taken the old manual adjustments to the digital age. An example is Lenscrafters' Accufit digital measurement system that evaluates the relationship between your face, eyes and frames to "ensure crisp, clear vision and a fit that is five times more accurate than manual adjustments," said Mike Minadeo, the company's vice president of product.
Trends in Men's Eyewear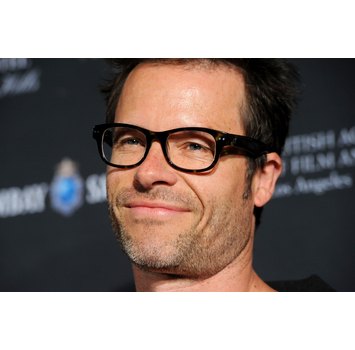 Big and conspicuous frames are currently trending among men.
"Bold, preppy frames are making an impact on men's fashion," said Mike Minadeo, vice president of product at Lenscrafters. "Many A-list male celebrities have been spotted sporting a thick-framed look lately, including Jay-Z, David Beckham and Brad Pitt."
Ramirez concurs that "retro and geek and larger and bolder are in, as more men are opting for the 'notice-me' standout look of the big bold frames."
These experts also believe that some classic styles will always be in fashion.
"The P3, orbal and round never go out of style. They have been around since the signing of the Declaration of Independence," said Marshak.
Regardless of shape, the quality of materials for both the frames and lens is key when it comes to popular eyewear. For example, another leading style is the rimless look, because these glasses are extremely light and often made of titanium, which is both light and strong. For lenses, you're no longer limited to heavy glass or plastic; polycarbonates, Trivex and other light materials have become popular options.
For the sports-minded man who hikes, sails, bikes, runs or plays golf, prescription eyewear fashion extends to manufacturers' RX-able, or prescription-ready, models. Hodgson says high-end activewear manufacturers like Maui Jim and Oakley put an enormous amount of research into their products to accommodate prescription lenses. Technology has led to better wraps or bend in the lenses to improve performance without increasing distortion.
New technology has also led to multi-use styles. "Some of the new hybrid lenses give men the advantage of having prescription sunglasses that are not only light, but also scratch- and impact-resistant. When combined with titanium or Monel metal frames, you get a stylish look that can go from sports to dinner," said John Sanchez, vice president of technical product development at Maui Jim.
With the vast number of style options out there these days, a man on a budget can easily meet his fashion and functional needs.
"Think of frames as an investment in your face," said Ramirez. "By going with quality products and taking care of them, they last many years. I've had my Versace frames for 10 years, and they still look brand new. Good eyewear style is within the reach of every man."
Just take your time when you choose; after all, as George Costanza said, you're picking out a new face.